Start off with last Thursday that I need to thanks Joshua and Joanna that I get invited to this awesome event - Media Launch of Tiger Crystal Beer,
which held at Skybar, Traders Hotel
Most pics here got it from Joshua, as I didn't bring my camera with me to all this event =/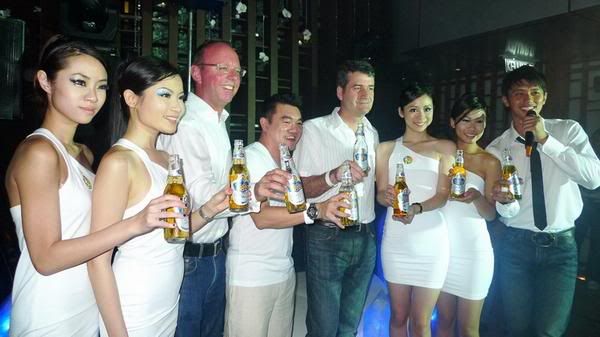 Mark Jenner, Marketing Director of Guinness Anchor Berhad; Sean Koh, Marketing Manager of Tiger Beer and Charles Ireland, Managing Director of Guinness Anchor Berhad sharing a toast to celebrate the launch of the all-new, limited edition Tiger Crystal
The short and simple speech followed by the photo taking session of the VIPs marks the launch of this limited edition Tiger Crystal Beer. A celebration brew with Tiger Beer being the official beer in this very year of the Tiger.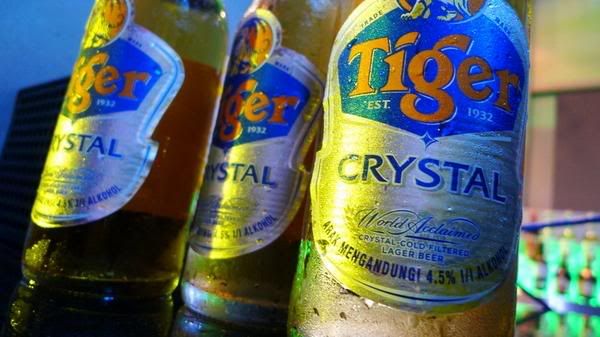 few peeps that I know were there too.
Alicia, Thomas, Joshua, Wilson and Coco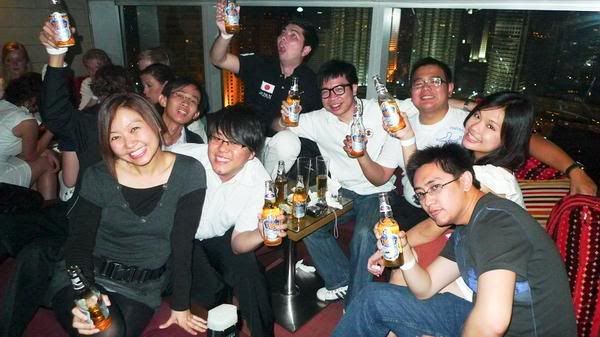 This LE Tiger definitely taste better than the normal one, at least that how I taste it.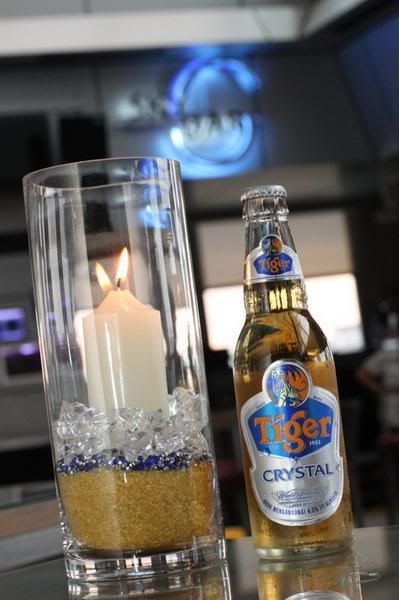 Do give it a try!
Had a superb Thursday night, but it's not over yet!
The fun part just about to begin!
Next day which is Friday, I got invites for both major drinking event :D
St. Patrick and Hennessy Artistry!!!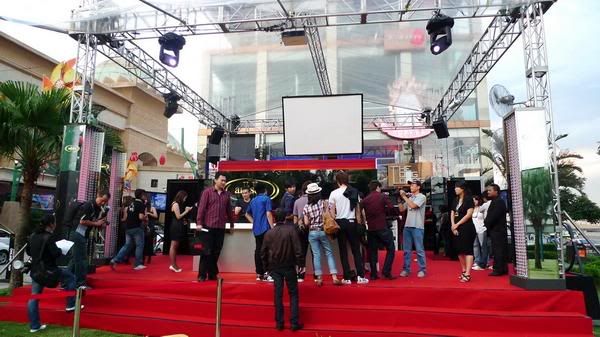 I took half day leave just for this night! LOL
Getting ready myself by noon, picked up Zoeyve that just done her job interview at Plaza Mont Kiara which near my condo.
After that headed to Dataran Prima to pick up steph sis.
She was working there for her break.. i think?
Then waited Joshua and Kelana Jaya LRT station. he rushing off from his office after work.
Zoeyve plan was going to her church after the interview... but tempted by steph...
she wanted to go HA =..=
So pretty much I was the "Driver" that day
what me and Joshua plan was, we went to H-Aristry to stop by, catch up with those early bird,
Met up with Jane which it's been a while din see her since she back to Penang to settle down there.
Catch up a little, then me, Joshua and Aaron headed to St. Patrick to meet other's frens and drink some fine Guinness.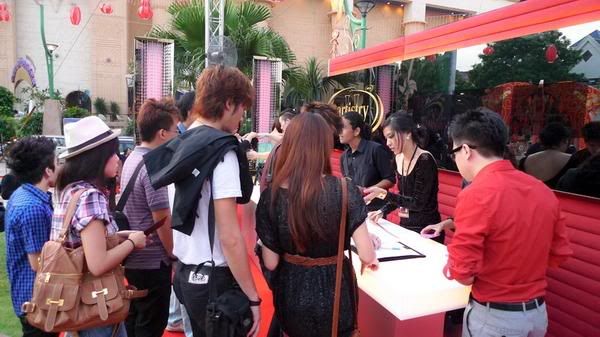 Thanks Heleness for the invites :)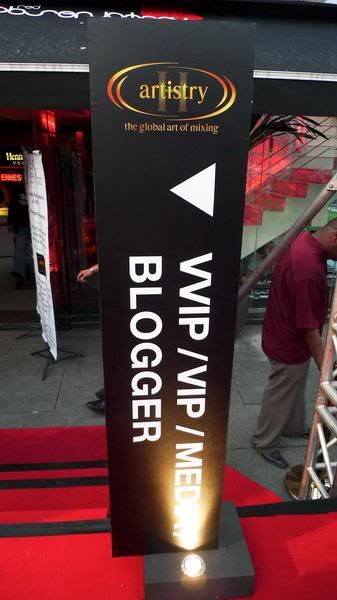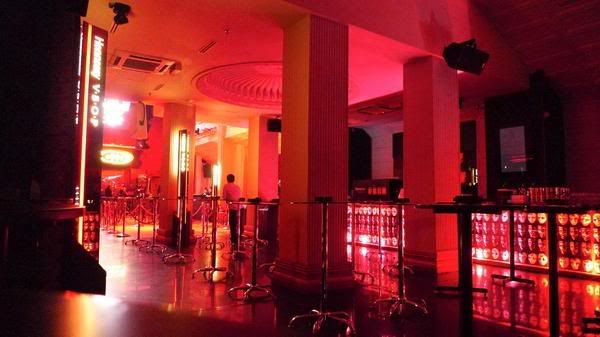 After hanging around at the press conference for a short while, i headed to 1Utama with Joshua and Aaron for the St. Patrick's Festival that is happening there.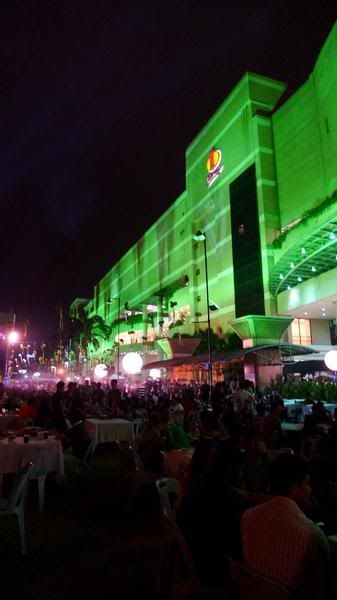 It was crazy of what we did! rushing here and there. To add things worst, it was started to rain when we just reach 1U, but luckily it just a swift one.
Bump into familiar faces -
Thomas
,
Alicia
and Elaine
Saw Eklern with a gang of his friends too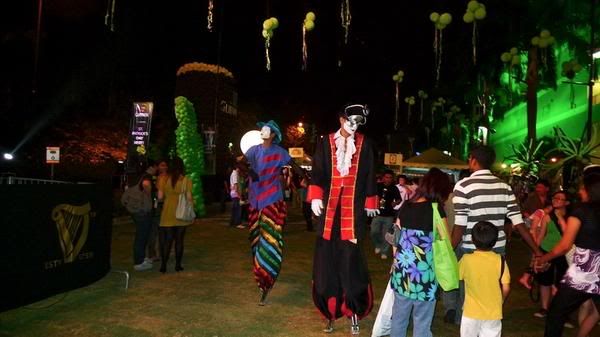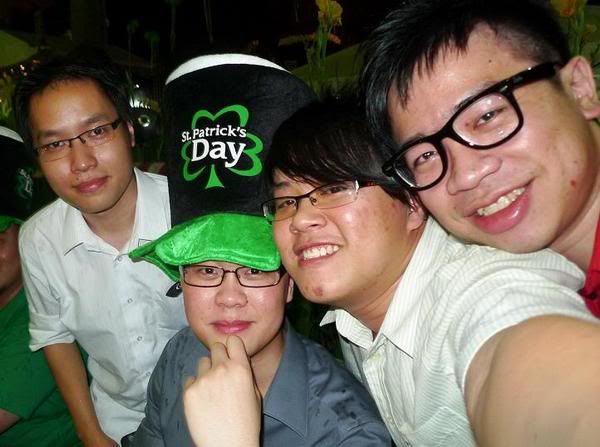 Hweiming
just back from Manchester! I remember I first met him at Manchester trip. a nice fellow :D
The food that offer on that day was great!
I had a beef steak pie set, which cost RM 10, and they doing promo when i bought it,
they actually free another same set, beef steak pie!
So i offered that to Joshua, can't finish both ma =..=
Too bad we were too hungry and have no chance to take pics of those food :P
around 10.30, we rush back to Sunway again.
Which the event haven't really start yet!
Lucky us :D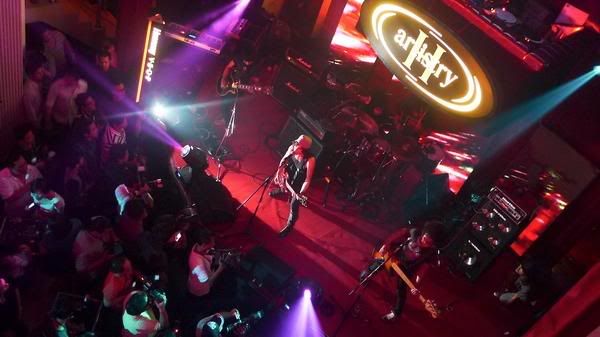 check our those crowd =..=
Shawn Lee doing his beat boxing which is really nice, too bad i din bring any camera to record it down.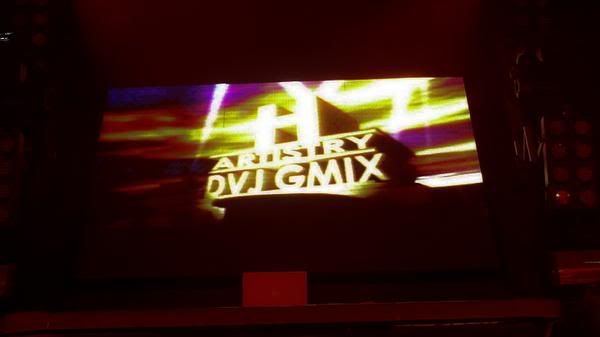 the whole night busy walking here and there to find frens to catch up.
Joyce, Florence and Pin Pin



Steph, Jane and Zoeyve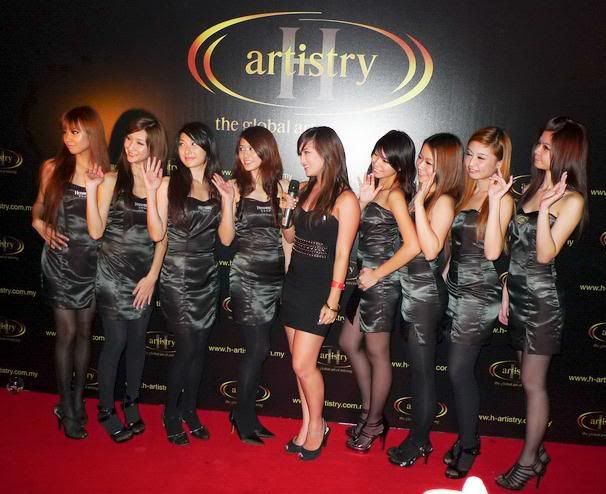 oh yeah, before I left one U, I actually bringing a pint of Guinness with me :P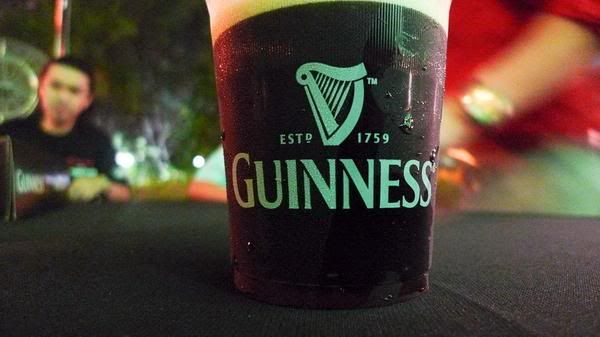 the picture below taken at Hennessy Artistry event, @ the Opera, Sunway XD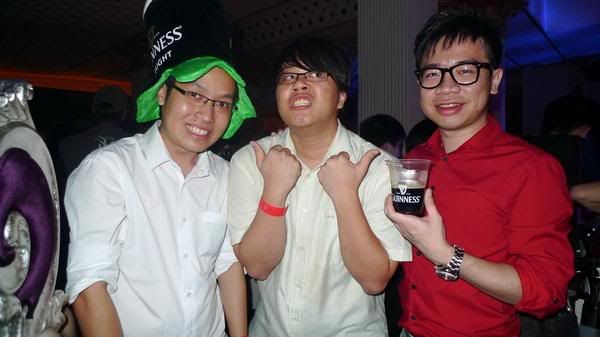 Enjoyed both events.
Even though something happen after the Hennessy event, but not gonna say about it.
I hope next year... that this 2 event won't crash together
So i can fully enjoy both awesome event!
It was a great week.
The next day I went for ZeeAvi live :3